Video Ray ROV competition winners revealed
Annual contest showcases ROVs in use across the globe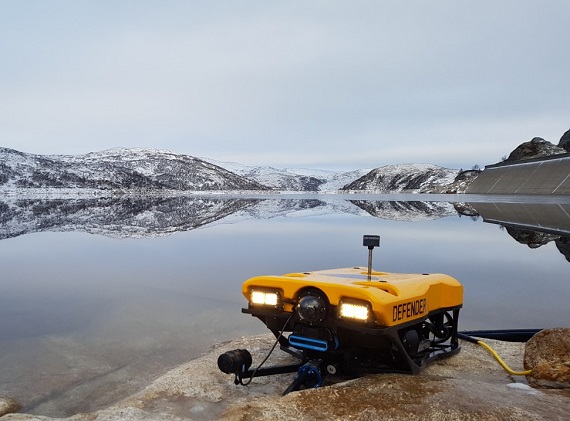 Users of Video Ray high performance ROVs have been submitting images of their machines in use – with some impressive backdrops.
The US-based manufacturer of compact inspection and work class remotely operated vehicles holds an annual photo and video contest.
The aim is to show the diverse range of applications of Video Ray ROVs, from aquaculture and fish farming to search and rescue, civils diving and media work.
Still image and video footage were accepted , with 'best photo' awarded to Jan Henrik Bentsen of Dagfin Skaar AS. His stunning image shows his Video Ray Defender ready for action in a wild-looking Nordic scene.
Finishing first in the video contest was Adrian Maendel of HEART volunteer search and rescue diving squad.
Check out the full gallery on the Video Ray website.
Video Ray image courtesy Jan Henrik Bentsen of Dagfin Skaar AS
MORE News