Zeagle Scope Mask and Recon fins get colourful
Very limited editions available to order for a short time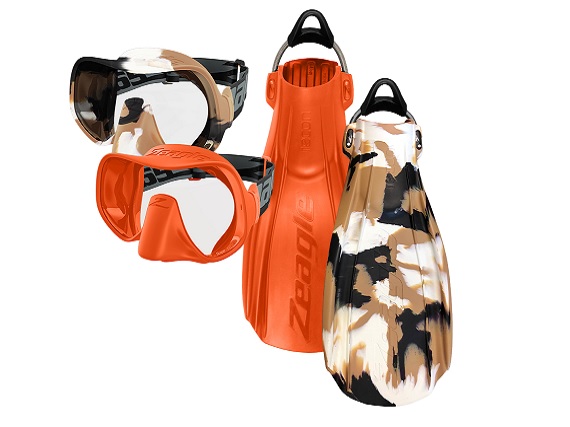 Zeagle is introducing two colourful versions of its Scope Mono mask and Recon fins, available for a limited period only.
Customers can order the mask or fins in their choice of Rescue Orange or Coyote Camo.
Orders must be placed before close of business on Monday, 15th July.
Most technical divers seem unflinchingly drawn towards black equipment, so either of these colour options will really make a statement on the boat. And will be impossible to confuse with somebody else's, which is always a bonus…
We think these look awesome. The limited edition Recon fins cost £141.95 RRP, and Scope Mono mask is £78.95 RRP.
Contact your local Zeagle dealer to place an order before the deadline on July 15th.
MORE News